Frequently asked questions
Looking for information regarding your visit to Svalbard Museum?
Try our FAQ.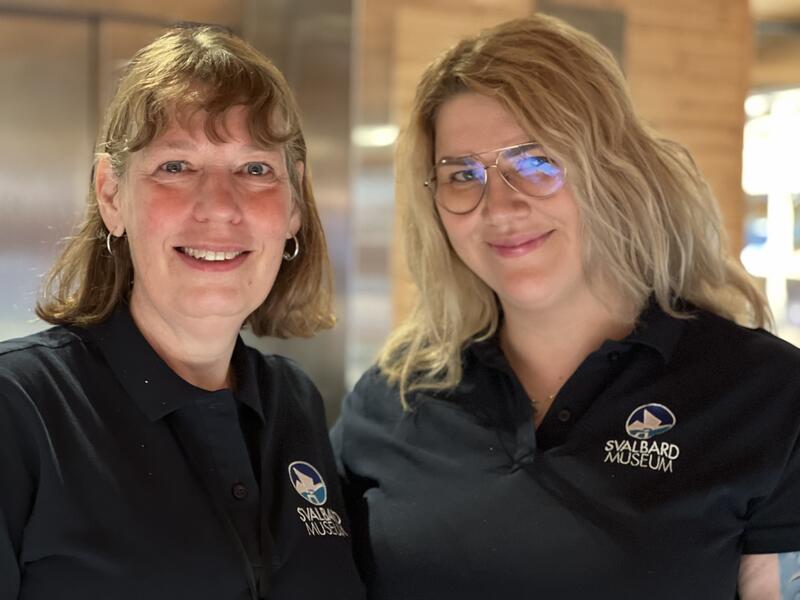 Tickets, booking, groups, time use recommendation
How long time for a visit in the museum?
We recommend 60-90 minutes for the basic exhibition. You may sit down several places in the exhibition.   
Ticket 
Purchase at arrival at the museum. We do not have online sale. 
Groups (15 fully paying persons)
Book in advance. 

Payment 
Commonly accepted credit cards. We do prefer payment by card as there is no bank in Longyearbyen. Thank you for understanding. 
Opening outside of ordinary opening hours
Contact us for prices and information. 
Services and facilities
Cafè in the museum?
No, sorry. You may purchase canned or bottled water from Svalbard. The nearest café is a few minutes' walk from the museum. 
Dog in the museum?
No dogs in the museum. Service dogs excepted.   
Shoes 
It is our tradition in Svalbard to take off outdoor shoes when indoors. This is practice at many public institutions such as the library, the municipality, doctor's office and more. You may use shoe covers instead. You will be provided shoe covers if you wish when visiting the museum. Feel free to take the shoe-covers with you when you leave and re-use them. 
Our shoe-covers are as ecofriendly as possible. 
Wardrobe
Large outdoor garments, bags and rucksacks are not allowed in the exhibition. We kindly ask you to store these in the wardrobe, where we offer clothes hangers, shoe selves and lockers (free of charge). 
Lost and found
Contact us if you lost something at the museum, post@svalbardmuseum.no 
Special needs
The museum is easily accessible for wheelchairs, prams and strollers. Main entrance, toilets, exhibition and museum gift shop are all on the ground floor. For visiting our premises on the upper floors (by appointment only), there is an elevator available. 
Hearing aids
Our exhibitions can be experienced without sound. We do have a written museum guide. 
Visually impaired
Service dog is allowed. Good light conditions in the entrance and the museum gift shop. Lights are reduced/dimmed in the exhibition. Please contact the staff if you need more information. 
Asthma and allergy
The building interior is mainly wood. There are many models made of wood, for example trapper's cabin. There are many fur-skinned animals ans skins in the exhibition. 
Accompany certificate
If you are depending on bringing an accompanying partner "(ledsagerordningen"), valdid licence will secure free entrance for the accompanying partner. 
Babies and toddlers
Nappy changing station available in the handicap toilet. Easy access for prams and strollers.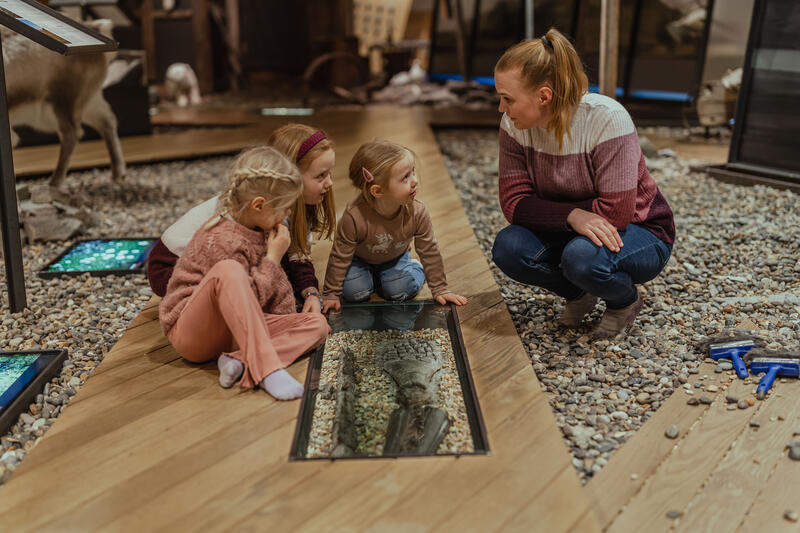 Children and activities
Children enjoy visiting our museum. We offer several activities for children; they can uncover a replica of a pleisiosaur fossil and crawl through a mining tunnel. Many exhibits are displayed at a suitable height for children. 
The museum also organizes events on special occasions. Here is an overview of what is on.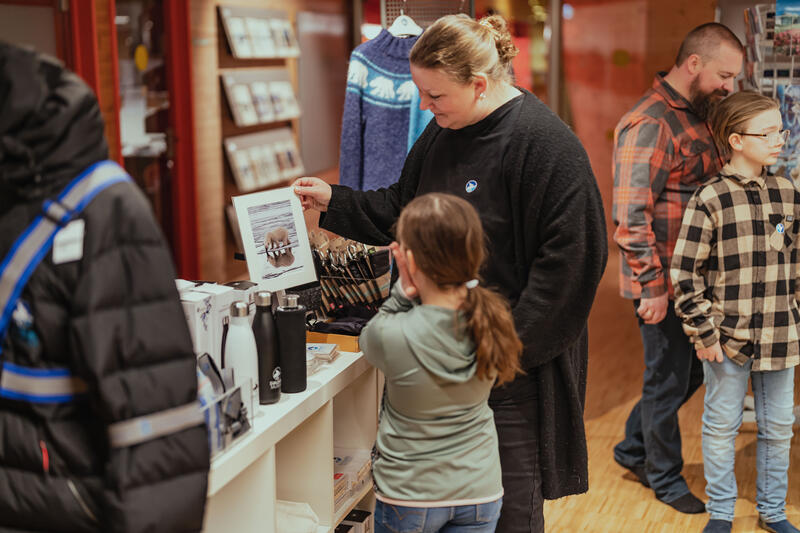 Museum gift shop
The museum gift shop offers a selection of books and maps relevant to Svalbard. You will also find warm headwear, locally produced jewelry and useful and beautiful items and souvenirs.  
Arriving, parking, departure
Parking
Most visitors arrive by foot. The museum is situated approximately 600 meters from the town center and approximately 1600 meters from the port of Longyearbyen. The tourist shuttles and the airport buses stop in from of the museum.
Airport shuttle and taxi (taxi for shorter distances or sightseing)
For schedule: www.svalbardbuss.no (Svalbard Buss og Taxi) 
For taxi: www.svalbardbuss.no (Svalbard Buss og Taxi) / tel + 47 79 02 13 05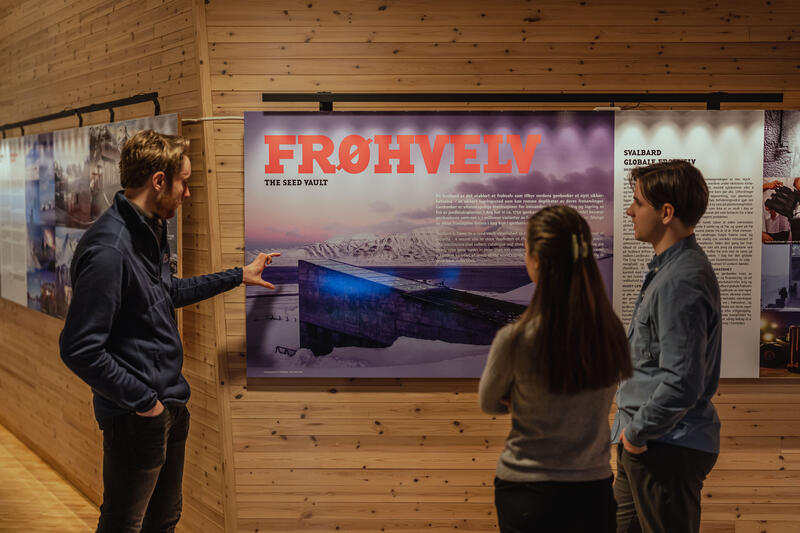 Svalbard Global Seed Vault
Can I learn about the Svalbard Global Seed Vault in the museum? 
Yes. There is a model of the seed vault in the museum, along with other information. 
Are we allowed to visit Svalbard Global Seed Vault?
Yes, you may visit the outside/parking area. Due to security reasons, guests are not allowed inside.
Where is the Seed Vault? 
The Seed Vault is located ca 5 km from Longyearbyen town centre. To get there, go by an organized tour or by taxi. This is in an area where you need polar bear protection. It is possible to walk to the Seed Vault along the road but you need polar bear protection. 
Still missing the answer?
Do not hesitate to contact us for further information: post@svalbardmuseum.no